Let our talented designers create a stunning reproduction of your course.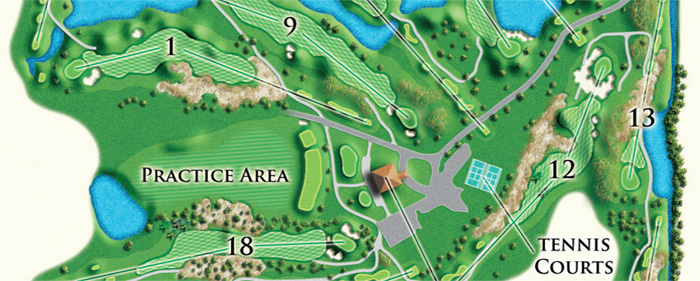 Over the years, growing expectations for golf course imagery have made hole graphics and course layouts an integral component of the modern-day scorecard and yardage card — now invaluable, content-rich information resources for both returning golfers and new visitors.
Golfers appreciate up-to-date, clearly illustrated graphics that assist in lowering scores by providing much needed information about course hazards. They also value materials that stand up to adverse conditions such as glare, inclement weather and heavy use.
Clear designs on high quality materials cutting edge technologies in map production and landscape representation. Illustrating courses is still a labor-intensive process…but today's results are astonishing!